Summer Music
Concert
10 Jul 2023
On Tuesday 4th July the Music Department put on a fantastic event which showcased the students talents. Despite being at the beginning of their lives, they're already displaying courage, commitment, resilience and discipline. It is truly remarkable to see them take the challenge of playing different instruments and styles of music, stand on stage and perform to their best ability. They worked through music from Japan, Brazil and Western Classical and Popular, Mr Samuel (Playa) and Samaa, Charisma and Saffire (Ghost Girls) delighted us with their original pieces.
Although all of our students are worthy of praise and admiration, we hold in high regard and say goodbye to Kai. A young man who's been more than just a student but a member of the Music Dept. An outstanding student who looked to work hard, and achieved far more than just the best grades and became an integral part for the success of the Music Department.
"It's been a real privilege to work alongside our wonderfully talented students, they are truly role models."
Mr Moreno & Mr Sandu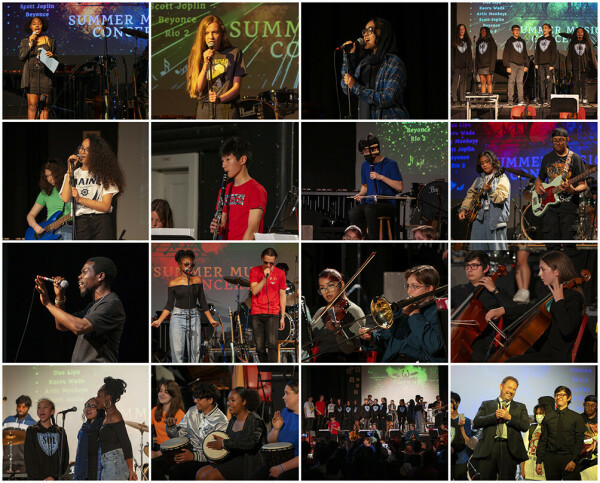 All the photos from the evening can be seen here.