Key Stage 2 to 3 Curriculum
Partnership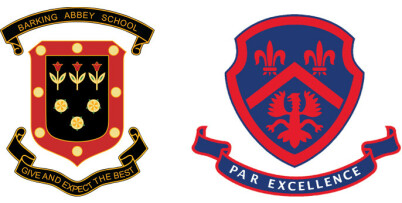 Area of focus:

Aim

Partnership Strategies used or being used

What found

Impact

 

 

 

Curriculum

 

Pedagogy

 

Student participation 

 

 

 

Develop collaborative Key 2 to 3 links to inform curriculum delivery pedagogy and student participation

 

 

 

 

 

 

 

 

 

 

 

 

 

 

 

Curriculum Subjects:

Teacher meets.
Shared curriculum plans/overview of curriculum maps.
Joined up curriculum planning.
Collaborative materials shared.
Cross-over projects.
Collation of samples of students work.
Hosting remote and live lessons between schools.     
Questionnaires/student voice.
Running student events.
Running student projects.
Joint CPD sessions between schools.

 

 

Maths:

Students confident sharing ideas but could see that language was an issue. Students couldn't articulate what a "factor" or "multiple" was.
Students had difficulty applying knowledge of Factors and Multiples into other problems.
Students were given short tasks too complete at different levels of challenge, so they had the steps to build up to higher challenge.

 

English:

Identified student weaknesses, gaps in knowledge with Shakespeare, difficulty understanding language.
Student gaps in knowledge, lacking skills of reading diverse authors.
Lack of students using techniques in creative writing was an EBI.
Students didn't have opportunity to read non-fiction texts
 Students only learn Shakespeare units in a very basic way/ simple overview.
 Students did not have strong knowledge of rigours of assessment.
Successful interventions they do – Debate Mate.

 

MFL:

Delivered KS2 French Schemes of work for years 3, 4, 5 and 6 (including Assessments, Key vocabulary and Teacher support)

Provided CPD / Training to non-specialist teachers in primary school 

Modelled MFL teaching at Manor School 

Lesson observations at BA (sharing ideas/good practice)

 

Maths:

We use examples and non-examples in our teaching to aid understanding
Taught Factors and Multiples as our first topic.
Added more discussion, challenge activities in Year 7 curriculum, especially work on number strategies.
Used ICCAMS as starting point in first few lessons to give teachers an insight to how the students think Mathematic.

 

English:

Amended and modified Shakespeare units – Romeo and Juliet/ A Midsummer Night's Dream consider more work on close language/ and quote analysis. Examples of scaffolding to model strong examples to stretch/ challenge More Able. Beginning year with Shakespeare which brings KS3 in line with KS4 and KS5.
Teach more historical key figures, embedded the importance of BEST habits into ppts. Added a Black History Month unit for Y8. Added authors from BAME backgrounds into short units throughout Y7/Y8 LTPs, s that.
Created 'Reconnection unit'. Taught main skills needed in terms of techniques/ understanding.
Developed students' understanding of the play through close textual analysis. We have referenced GCSE texts to prepare students of what to expect in KS4.
Changed sequencing of lessons – A Midsummer Night's Dream now taught as the first unit in Year 7 instead of the last text.
Simplified the assessment criteria and streamlined the way work is marked.
Continued with popular Debate Mate club.

 

MFL:

Curriculum content linkage between KS2 and KS3 
 Differentiated lessons based on prior knowledge of KS2 work completed

 

Whole school:

Created a 'closing the gap' document that shared KS2 success strategies with BA staff, to apply into KS3 teaching and learning.
Uploaded borough primary TAGs onto teacher markbooks to ascertain Year 6 ability levels
Implementing internal reading tests and CATs tests for Year 7 & 8
Created a transition link film for year 7 parents

 

 

 

General Transition:

Linked up pastoral leads between the two schools.
BA Pastoral leads visit or meets with MJ students.
Effective pastoral practices in primary/secondary discussed and imbedded into each other's transition program.
Collation of student information to inform planning, student profiles.
Questionnaires/student voice gaging opinions on learning, worries, aspirations for incoming Year 7 students.
Virtual resources developed.
Buddy system.
Transition drama workshop about BA.
Visits to the school prior to transition day.
Q&A session for Year 6 about BA led by BA students.

 

General Transition:

Ran physical transition workshops for vulnerable students, summer term.
Distributed out 4 parental transition newsletters.
Distributed out 5 student newsletters.
Created virtual tours film for both campuses on website.
 Created a 'meet your teachers' film on school website.
Run a 5-day, summer school in August.
Created a transition task booklet to complete by students over the holiday.
Created a transition capture spreadsheet , documenting primary students' profile to enable cluster, form class dynamics.