Kurtis 'Kurtyswift'
Agyekum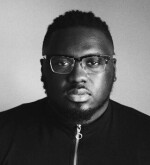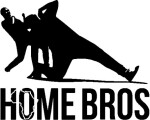 Company Affiliations: Homebros, Boy Blue, Rugged Estate.
Credits: Rita Ora, Peter Fox, Fuse ODG, Wizkid, Adidas, Manchester United, BBC, JD Offical, Rudamentals, Mr Eazi, Sing 2.
Bio: Kurtis, co-founder of Homebros, is a creative director, choreographer, dancer and educator from East London. He has been dancing for over 17 years, working on many different projects all over the world, including countries like Poland, India, Germany, Italy, Romania, France, Ireland and the USA to name a few. Kurtis has developed his craft over the years and now specialises in Dance styles such as Hip Hop, Krump, Poppin', House, and is most well-known for his contribution to Afro Dance - being one of the pioneers of Afro Dance in the UK.
I enjoy working with the Barking Abbey Dance Department because they are such a cohesive team that have a true passion for Dance and its growth within their community from a grass-root level through to professional dancers. The Dance department is a place where aspiring dancers can get the training needed to access the Dance profession as a career.
Instagram: @kurtyswift @homebrosuk @homefamuk